Fieldinvestigation by foot (2013)
This project deals with topography.
I worked outside. Within a circle of ten kilometres I wandered through Stoke-on-Trent and collected things. By collecting, I wanted to get to know Stoke on Trent and open it up.
What did I collect? I collected everything which in my eyes has to do with factories. Things which interested me, which I automatically wanted to pick up. If I had to think about whether I wanted to take an object with me or not, I left it behind.
I dumped the finds in the factory in the evening, in an order system which was transferred to the mapping system while I was out and about. The objects were ordered according to locality. I arranged the finds in the same circle in the factory, which also corresponded to my search radius, the circle on my map. The factory was located where the lines intersected. Each circular line corresponded to one kilometre.
The primer is made of China clay and paste. It represents the historical reason for my work and is a real basis for my new topography.
By working in this way, I describe, survey and redraw the city of Stoke on Trent, and do topography in the literal sense (τόπος "place" und γράφω "write/draw"). Topography also means sketching a place, not just writing about it. By creating a new typography, I show what still remains today. The "obsolete" is reflected in the former significance of the location as an industrial centre.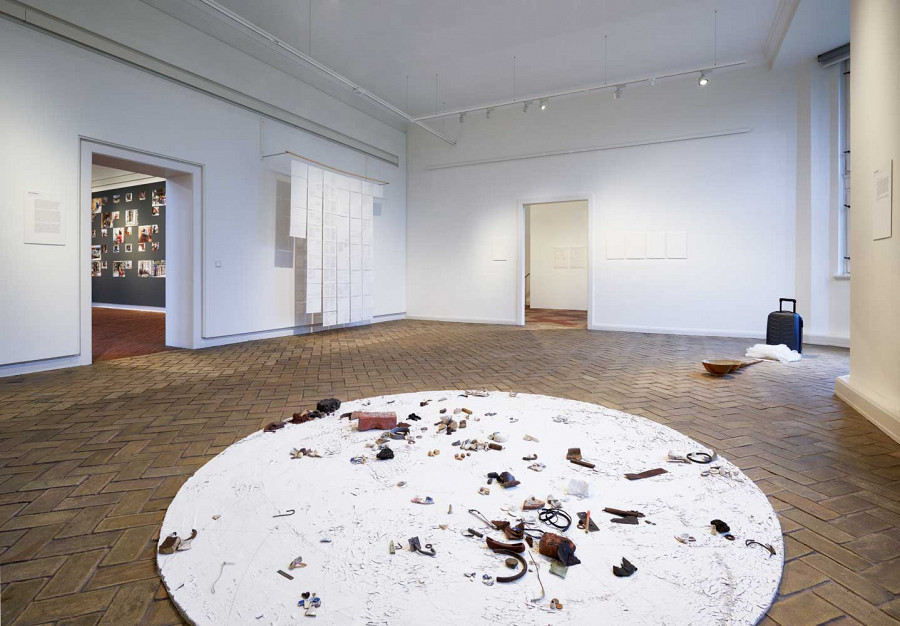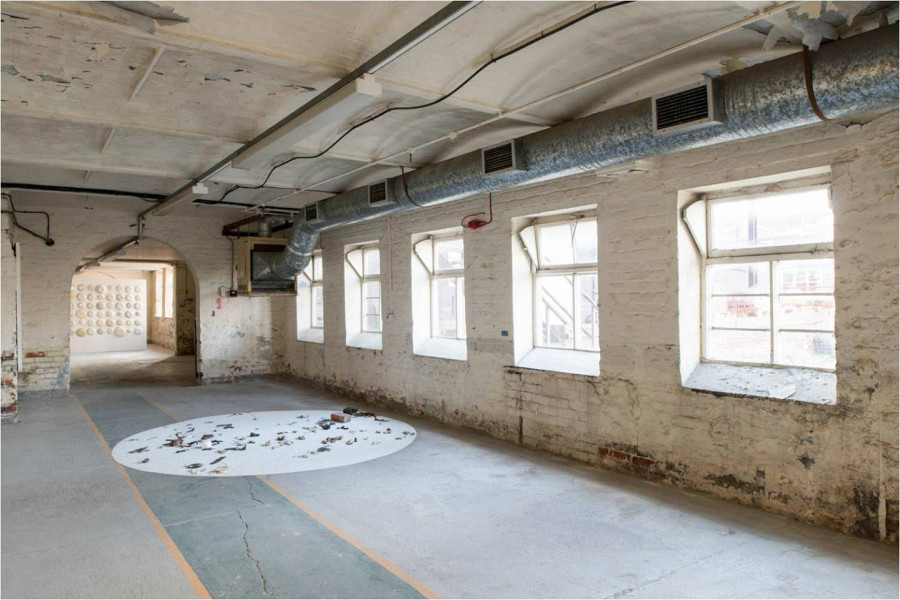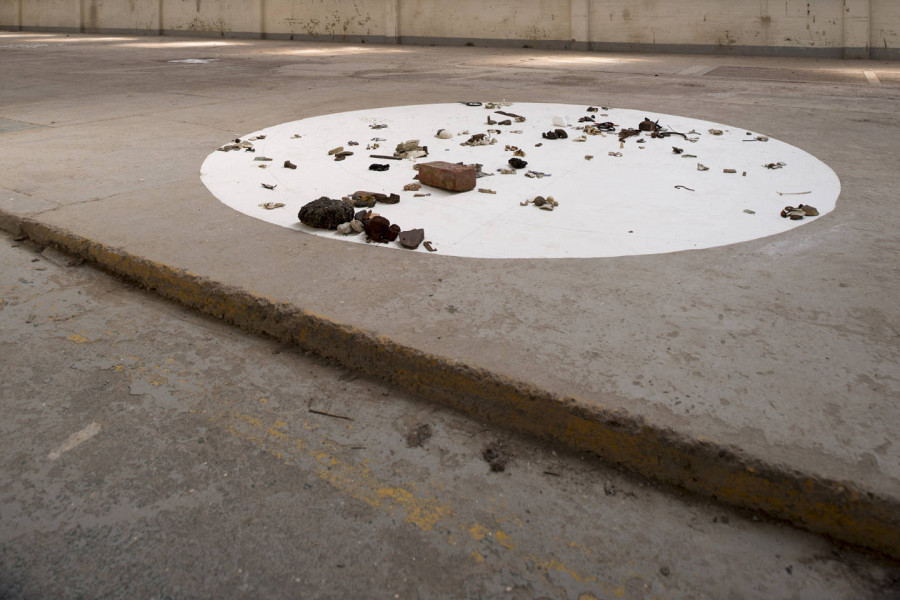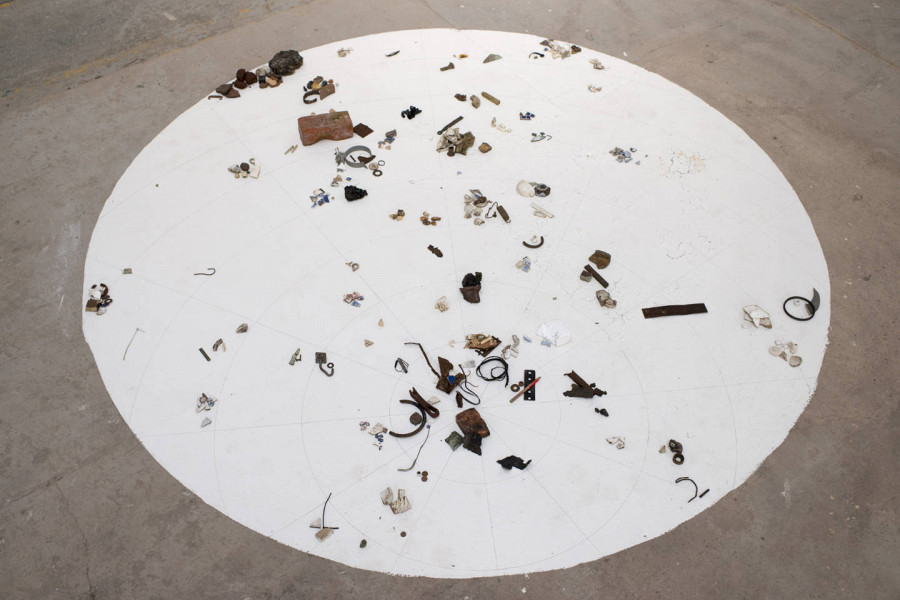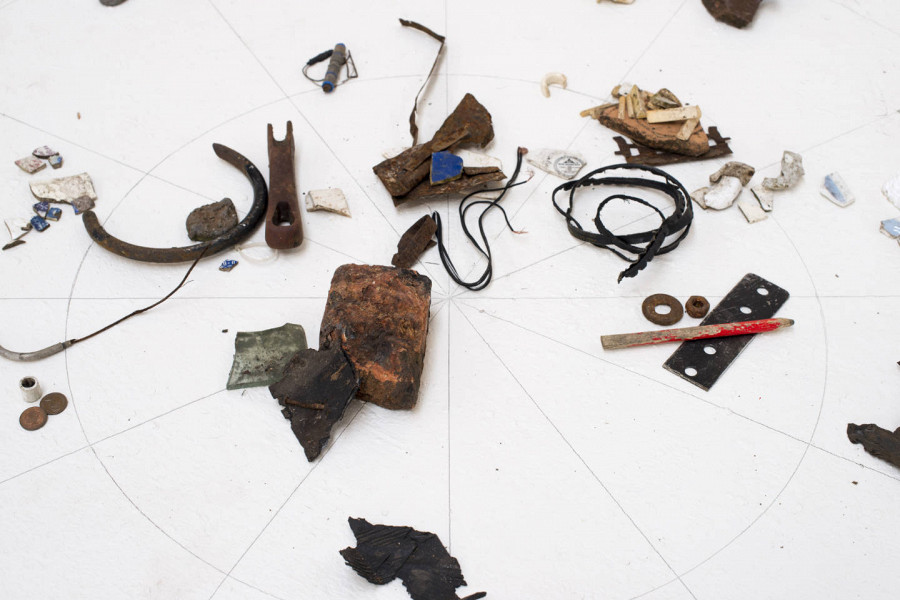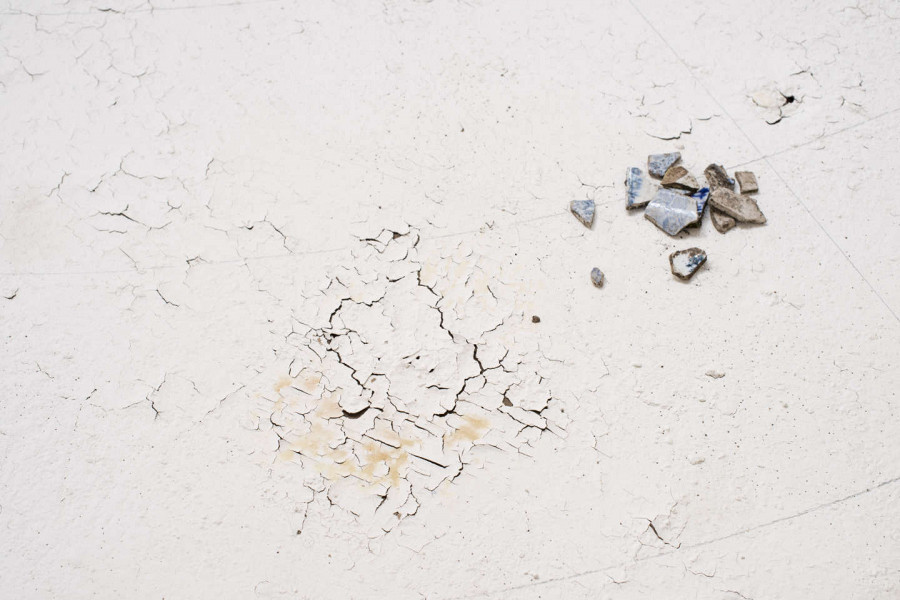 ---